PATTERNS!!!
So, the other day I went pattern shopping! You have to love Hancock's dollar pattern sales.
I actually found some non-costume patterns this time. For one I was actually looking for some work clothes patterns and two I pretty much have all of the costume patterns that are worth having right now (from butterick, simplicity and mccall's). Yes I might have an addiction. But my reasoning is, patterns go out of print and you will never know when you will need it. So, its nice to have it on hand already.
This week simplicity patterns were on sale. I found a few good ones that I am gonna use for work clothes.
Simplicity 3684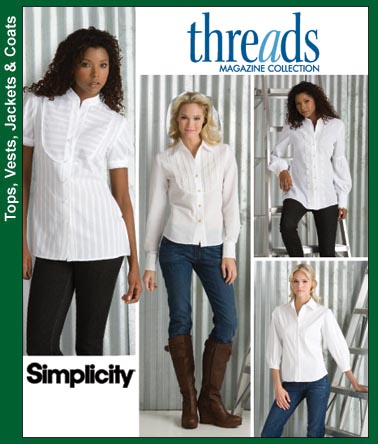 I really like the front detailing on this shirt. I don't know about the puffy lower sleeves. We will see how it turns out.
Simplicity 2338
Now, you are gonna laugh at why I got this pattern. If you have every seen Julie and Julia, this dress (view B) looks just like the dress that Julia and her sister wear to a party. I absolutely loved that dress and can't wait to make one of my own!
Simplicity 2566
This one will be great for work clothes and for IEP (individual Education Plan) Meetings. It is professional but not too uptight. I really like the vest and pants combo, and the dress. Not sure how i feel about the skirt though.
Vogue 1044
Lastly in the everyday clothes category is a 1956 spring dress. I love the pleating down the front. It is so cute. We will see how that goes. The 3/4 sleeve view b is going to be great in a heavy fabric for the winter time!
Here are the two costumes that I picked up.
Simplicity 2517
Now have all the civil war dresses that simplicity offers! I really like the sleeves on this one. Perhaps this will be this years dickens fair dress.

Simplicity 3727
I bought this one for my boy. I think I might make this for Ben for the dickens fair. He could pull off an Asian Sherlock Holmes. Plus it is just a really cool coat!
So try out some of these patterns yourself. If you have used any of these let me know how it went. I am open to all tips and tricks.